Beach
Vieste is the ideal destination for who is looking for relax, sandy beaches, low bottoms that are suitable for children and the elderly and is suggested to who goes on holiday with all the family.
All the beaches in this stretch of coast on the Gargano are wide and there are also some free areas. One of the way to enjoy at its best these beaches is to stay at the Hotel Gargano, that is really close to the sea and has a private beach and that can be reached by crosswalk.
A sunumbrella and 2 sun beds, a beach towel (1 per person who pays) are reserved to every room.
Only the best for our Guests, so they can enjoy their holidays at their best!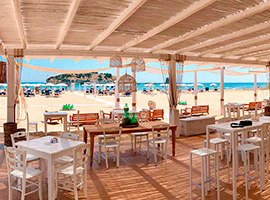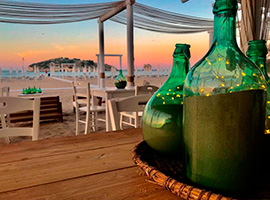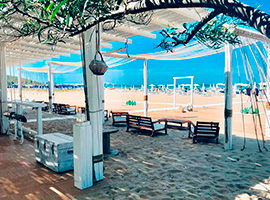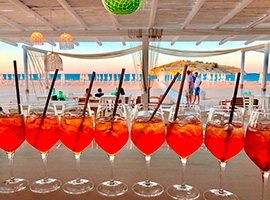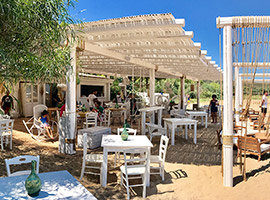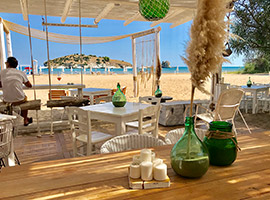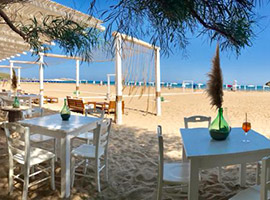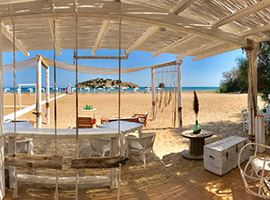 "Also great for the end of the season! "- Despite being the last week of opening and then not working all the services offered by this hotel, I can only confirm the excellent previous judgments. Cleaning the rooms impeccable ....
fereTerni • Italy

"Four stars on the field "- I stayed at the hotel from August 29 to September 5, 2015 together with my wife and my 7 year old son. I was immediately impressed by the helpful staff all: the receptionist, who already at the time booking...
Caesar102 • Italy